I got a new housemate today, Christopher. We were skoolmates back in Anderson. After he arrived from Ipoh and moved some things to his room, he went back to his old unit in block C to get some stuff. When he came back he asked me "Do you want a fridge?". OMG. A fridge. Awesome! Apparently the owner didn't want the fridge anymore. When we got there we found out why. There were 4 fridges there. Each new tennant had their own!
So we carried the thing down, loaded it into his Vios and drove home. Its not much. Its a shabby old National unit with the words 'Green Earth Fridge" on it. Hebat! Whatever it is. As long as I can get cold water, I'm happy. And if we're keeping the earth green while we're at it, great!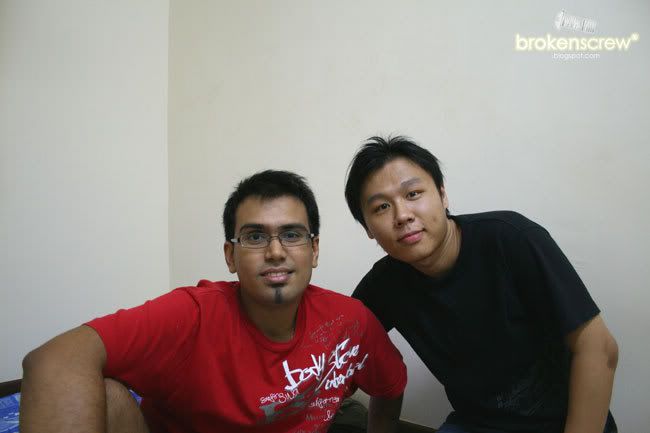 Me n Chris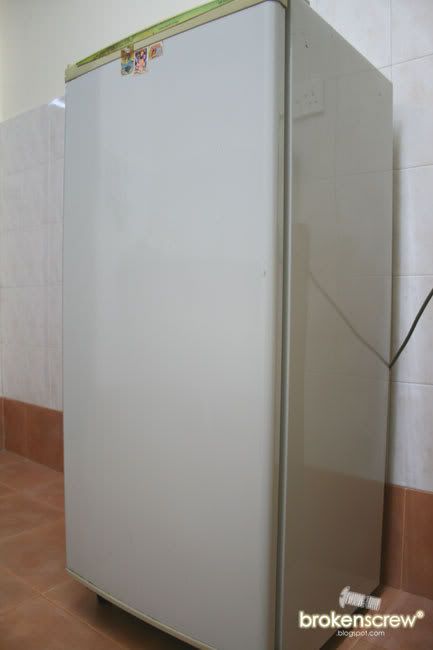 Before that I went to Puchong for dinner with Phaik Suan, and Calvin.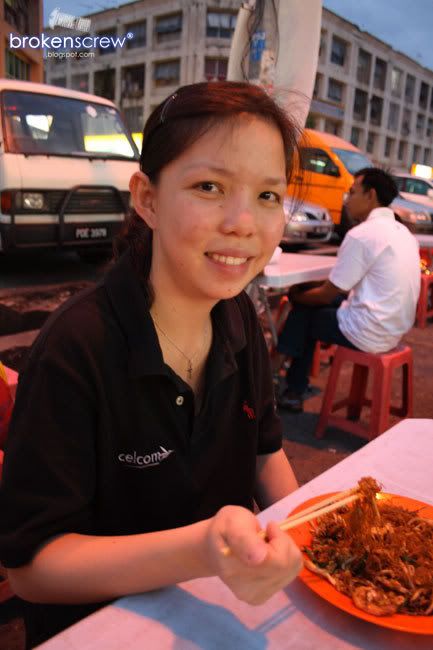 Phaik Suan
Phaik Suan had BR 'buy 1 scoop free 1' cupons. We headed to Tesco right after to claim our free scoops